To Live and Die in LA (or New York)
Poems by Gary Duehr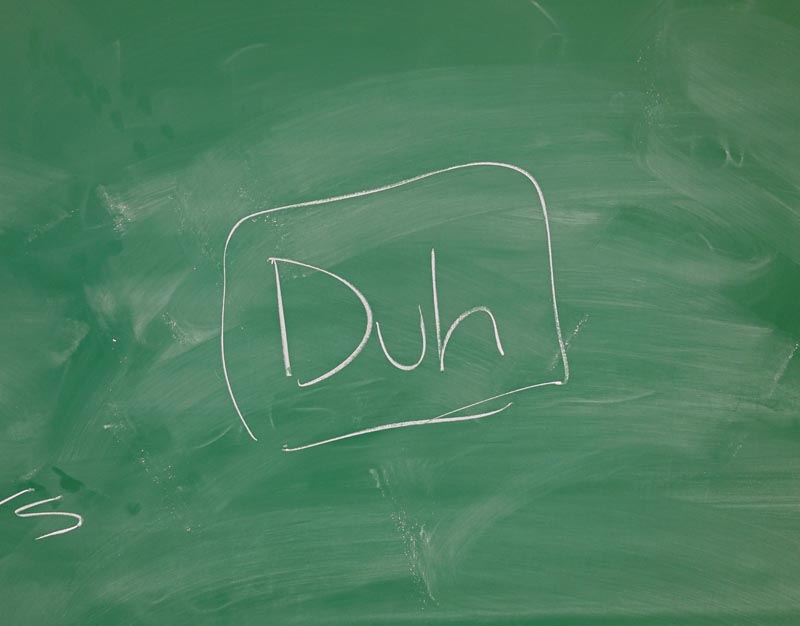 Heroine
I've seen that face, that's her,
Staring straight out from a picture
At whoever's watching. Or maybe she comes later,
In photos not yet snapped. She's so familiar.
Around her, in Midtown, the flux and flow
Of people on the go. You know:
Briefcases, bags in hand, behind their sunglasses
A frown of anxiousness. Everyone passes
Without a second look.
Some teens, a woman with a hardcover book
Clutched to her chest, and in a straw hat
A guy who points dramatically, as if he's at
A carnival. In the crush
She stands alone, unaffected by the rush.
Blond hair, dark eyes, in white, a Hitchcock heroine
From some film, someone we zero in on
In a crowd—who gazes back at us
A little nervously. Should she jump on that bus?
What's next for her? The future
Closes in on her. It's a trap, this picture.
So what's the lesson? That fate
Can freeze us in our tracks, and while we wait
To grab a second chance, there's been
A switch, a con. A screen
Clouds up our vision. It's all about deception.
Are we complicit, looking back? Or the one exception?
Proof
People lead their lives. Things happen.
No matter where or when,
The usual takes place or not:
The ups and downs, the push and pull. You take your shot
And hope that things work out.
They either do or don't. You can't walk out,
You have to go the distance.
First growing up, then puzzling your existence,
The cosmos questions you, then poof.
Here's a sample proof:
Imagine there's a cast of characters
Who populate a film; we watch them make their errors
Over time, the way we scan
The swarming sidewalks of Manhattan
For any familiar faces.
Consider these young women, the subtle ways
They clutch their hands: a purse,
A wrist, a strand of hair, a ring. What's worse?
The fact that they each reoccur
A decade later, played by different actors, or your
Obsession with their mystery?
There is another history In which these hands are seen.
In Rembrandt's Night Watch, amidst the sheen
Of silk and lace, they clasp a gun
Or point or strike a battle drum. Everyone
Is headed toward their fate
Along the crowded New York streets. Just wait.
Action!
On any busy street, just stop and take a glance
Outside the windshield: the hard romance
Of what it means
To be American. The scene is
There on full display—the open road
That stretches down the city blocks, like an ode
To possibility, to fate.
The street itself seems to await
A call to "Action!" As if the Disunited States—
The diners with their plates,
The fast-food outlets with their architectural thrusts—
Were meant for auto-viewing of their encyclopedic lusts.
Think back to Ruscha's oils
Of LA's Standard Station icon, how he boils
The smoky atmosphere down to the view
Behind the wheel—as if he knew
This is the real America,
Where everything's a prop and we are, duh,
All actors in an unknown script.
Waiting for the light, in New York or LA, our presence stripped
Of meaning: the platinum blond from Vertigo,
A rumpled private eye who's in the know—
A package cradled tight
Under his arm, as if he's spoiling for a fight.
And all the passersby, anonymous.
They could be any one of us,
Trying to hail a cab or grab a bus.
The afternoon's late light is hitting us
Like one of Hopper's spotlit rays,
Exposing all our guilt and boredom to his gaze.
In Living Color
Walking down the street in black and white
Like some vestige of the past—ghostly, slight—
Is not the same as walking down the street
In color. Particulars accrete:
Blond hair, red lips (a bit like Marilyn).
And in the distance a yellow sign
Against a clear blue sky.
It's cinematic, Technicolor. Why?
In color, everyone is walking toward the future,
Suddenly aware what's pure
And what's gone missing from the mise en scene:
What has been... then.
There isn't any grayish tint
Like fog on faces in the crowd, no metallic glint
Standing in for sky.
No, that big blue sky could magnify
The sense that something else exists
Beyond our everyday concerns, our checklists
What to do. We've been there,
Out in space, the vast expanse of air
That stretches overhead. In fact,
Every hour of every day, we're tracked
By satellites that spin
Around our planet's orbit. Where to begin?
In every photo lies "a galaxy
Of details," says critic Leo Rubinfien, as he
Notes in his 1977 essay. Maybe color
Is how we glimpse the infinite, according to the scholar.
Since Then
According to the British poet Philip Larkin,
Fucking didn't begin
Until 1963. Just as a modern color photo
Didn't exist until a show
By William Eggleston at MOMA in the '70s.
And yet look at the cheese
That's bubbling on this pizza in a candid pic
From 1964. The color's so intense you want to lick
The cardboard box
Balanced on a car seat. The picture rocks:
A hunk of Ford, a fleshy hand, some 'za, a beer—
Yeah, it's all here.
And then there's something funny
In the corner; the photo's caught a monkey
Reaching for a Bud. As if the species has evolved
Into a love of beer and pizza. Resolved:
How radical this photo must have seemed
Back in the '60s. Few dreamed
That color could be everything. In black and white
That's on another roll, in bright daylight
The whole parade is rolling by: a beauty queen
With her tiara; the monkey can be seen
Behind her in the open car,
Its handler riding shotgun like the Secret Service. How far
We've come since then.
No motorcade may pass this way again.
---
Gary Duehr has taught poetry and writing for institutions including Boston University, Lesley University, and Tufts University. His MFA is from the University of Iowa Writers Workshop. In 2001 he received an NEA Poetry Fellowship, and he has also received grants and fellowships from the Massachusetts Cultural Council, the LEF Foundation, and the Rockefeller Foundation. Journals in which his poems have appeared include Agni, American Literary Review, Chiron Review, Cottonwood, Hawaii Review, Hotel Amerika, Iowa Review, North American Review, and Southern Poetry Review. Mudlark has published, as Flash No. 115 (2017), his Breaking News too. Duehr's books of poetry include In Passing (Grisaille Press, 2011), THE BIG BOOK OF WHY (Cobble Hill Books, 2008), Winter Light (Four Way Books, 1999) and Where Everyone Is Going To (St. Andrews College Press, 1999). To find out more about Duehr, his poetry and his public art, visit his website: garyduehr.com.
Copyright © Mudlark 2019
Mudlark Flashes | Home Page